At Crate Free, we take a pragmatic approach to people's eating preferences and strive to be all-inclusive. We understand that a majority of people are not going to go vegan, at least not tomorrow. And while we do promote a reduction of meat in your diet, we also want to improve the lives of animals being raised for food right now. That's why we support our local farmers who raise their animals humanely and sustainably.
It's easy for you to find a local, humane farmer near you. Just download our free mobile app!
This month we're getting to know Mint Creek Farm, founded by the Harry and Gwen Carr in 1992. Originally hailing from the east and west coasts Harry and Gwen met in Stelle, Illinois and settled down there to form a family, a farm, and a business together. They have always shared a love for and interest in nature, the outdoors, and organic food and agriculture. When they bought land together in the early 1990s, they dreamed of restoring the native prairie.
We caught up with Harry and Gwen's daughter, Raya, who also works at the farm. She began farming at the age of four when Mint Creek got its first two sheep, one of which she named "Jackie." Through her work in farming, food, and preventative healthcare, Raya's goal is to help heal, restore, and regenerate people's connection to the powerful and delicate ecological balances in which we exist.
Tell us all about the farm.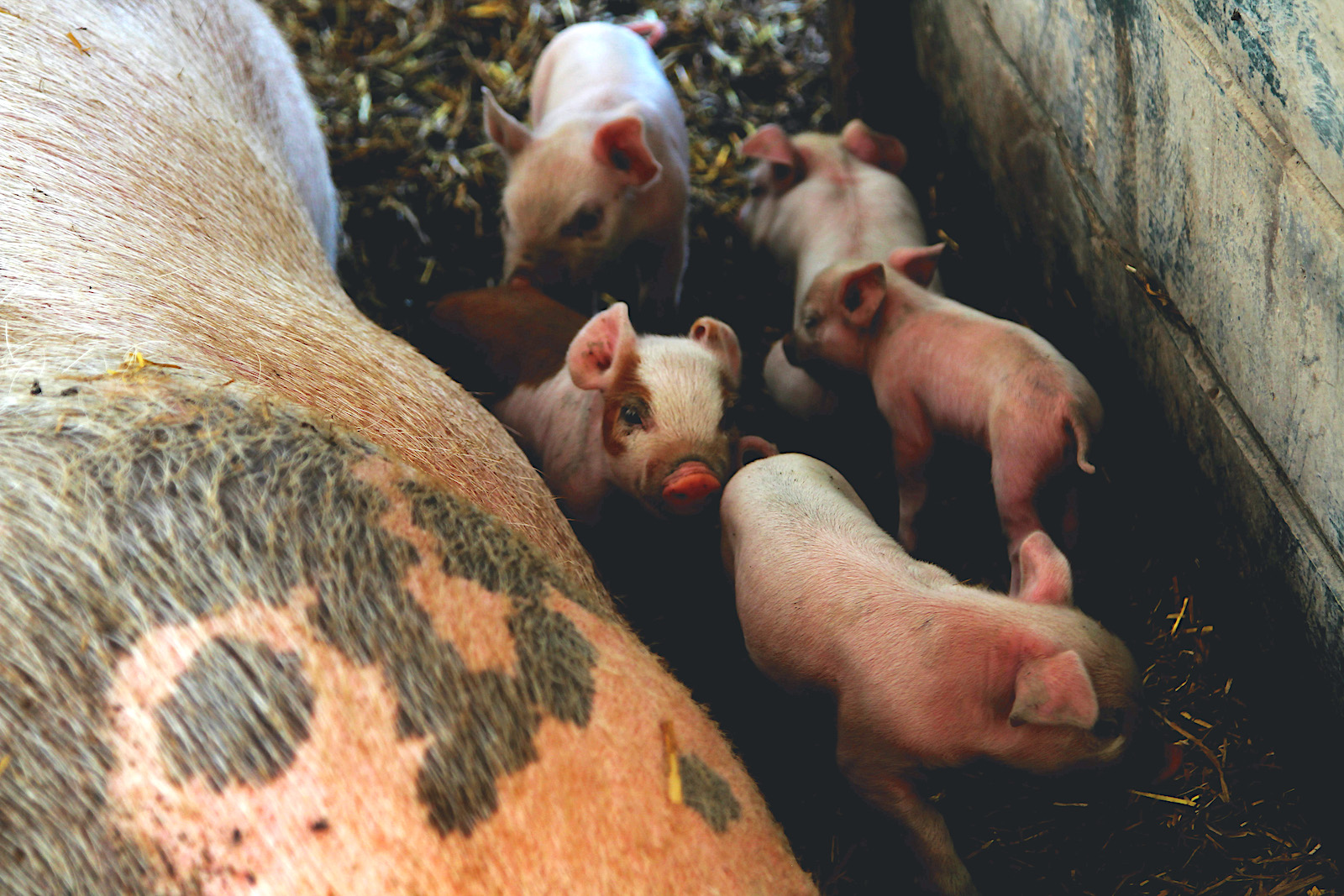 At Mint Creek Farm, we practice rotational grazing, moving our livestock and poultry every few days to new, fresh pastures on our Certified Organic land. Our lamb, beef, and pastured calfs are 100% grass-fed and grass-finished. They receive no grain in their lifetimes. In winter, when pasture plant growth goes dormant, our livestock is offered Certified Organic hay produced on local farms.
Our goats, pigs, chickens, ducks, and turkeys also forage on pasture in a rotationally grazing system.  To provide them necessary nutrition, they are offered supplemental feed that consists of locally produced Certified Organic grains. Grains in feed include organic flax seed, corn, blue corn, oats, wheat, barley, triticale, field peas and different varieties of cooked, fermented beans. We also add small amounts of OMRI-certified ocean fish meal as a source of protein and trace minerals, Redmond mineral, and OMRI-certified sea kelp as an additional mineral source. This nutrient-dense feed is very carefully sourced and mixed in small batches on site at the farm.
How did you first become involved in farming and your background?
Mint Creek is a family farm, owned and operated by the Carr family and a few dedicated friends. Harry and Gwen Carr started the farm in 1992, beginning with 50 acres of land in Stelle, IL. Since then, the farm has grown to 220 Certified-Organic acres. These organic pastures are home to sheep, cows, pigs, goats, turkeys, chickens, and ducks. The Carrs studied Biodynamic agriculture at the Michael Fields Institute and learned that planting perennial grasses and legumes is the first step in revitalizing farmed-out land. They also saw demonstrations of how to rotationally graze livestock, and learned how frequent movement of grazing animals is good for animal, forage, and soil health. Harry learned to plant mixes of legumes and grasses suited to the different conditions of the farm through trial and error and by talking to area farmers.
Why is farming sustainably and humanely important to Mint Creek?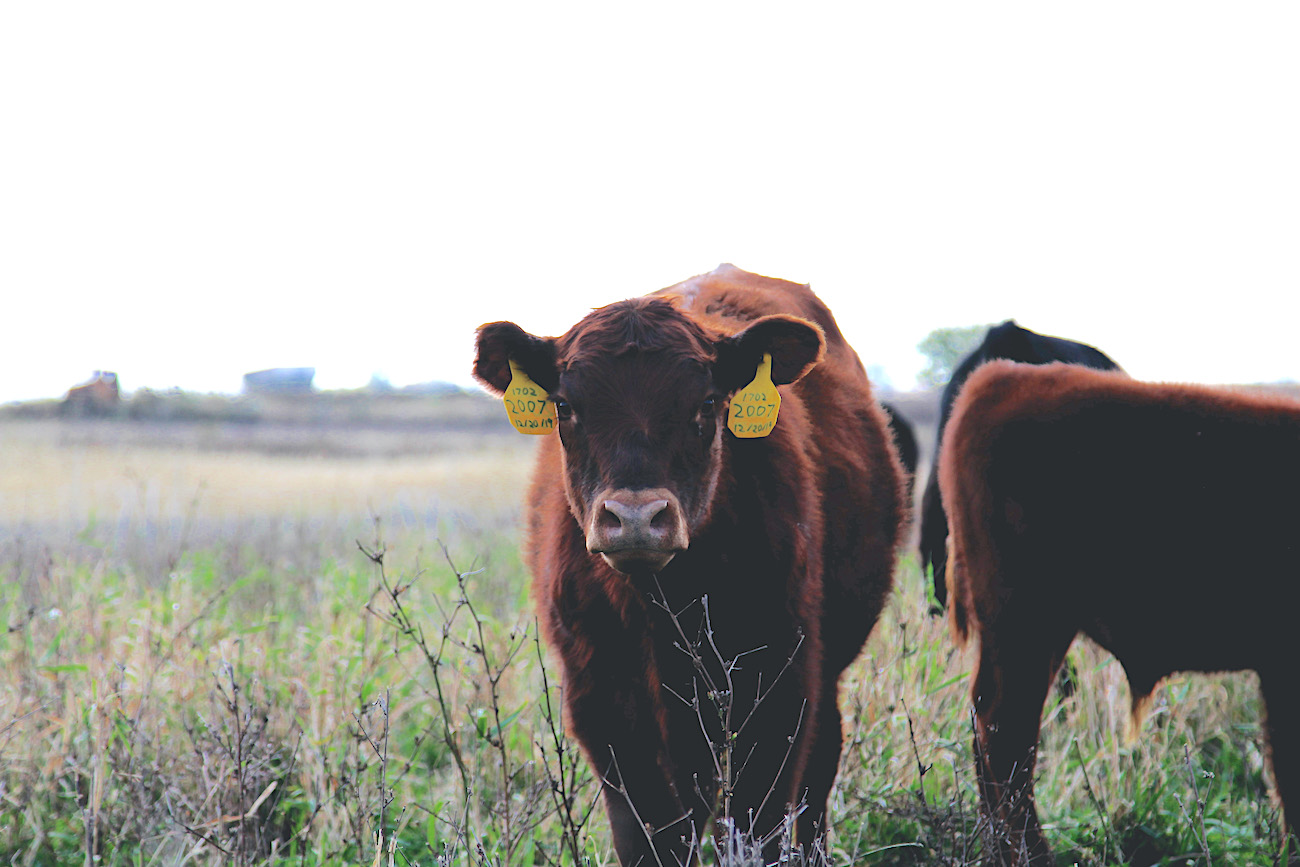 Mint Creek Farm strives for the symbiotic relationship of animal and land. Who would have guessed that a combination so simple as sheep on grass could help with global climate change? Grasses and legumes naturally process and fix carbon in the soil. Rotationally grazing perennial pasture is actually one of the best carbon-dioxide-absorbing natural systems there is— even better than planting trees, because the forage plants are kept in their vegetative state by the regular grazing of livestock.
Mint Creek Farm is also a safe haven for native species of plants and birds to live and nest. Soil tests show great improvements in soil fertility and texture since the land was purchased; enriching the natural prairie ecosystems that have been so depleted by modern mainstream agricultural practices. It makes the Carrs happy to be a part of a beautiful natural ecosystem: thick swards of grasses keeping the topsoil from eroding and cleaning the air while the livestock live on it symbiotically, bolstering soil fertility.
At Mint Creek, we are very attentive to individual animal's health. We have a veterinary technician working regularly at the farm, making sure any issues get compassionate and regular attention (and we use organic/natural healing methods when applicable). Our pasture paddocks are large and the animals roam freely eating organic forages in the paddocks. We try to make our animals feel as at home as possible, like they are following a similar existence to some degree as how they would be in the wild. Many farm animals are very domesticated, so this is only possible to an extent, but it is a goal of ours to mimic nature.
How have the economics of farming changed in the last several years and how has it affected your farm? What further challenges are you anticipating?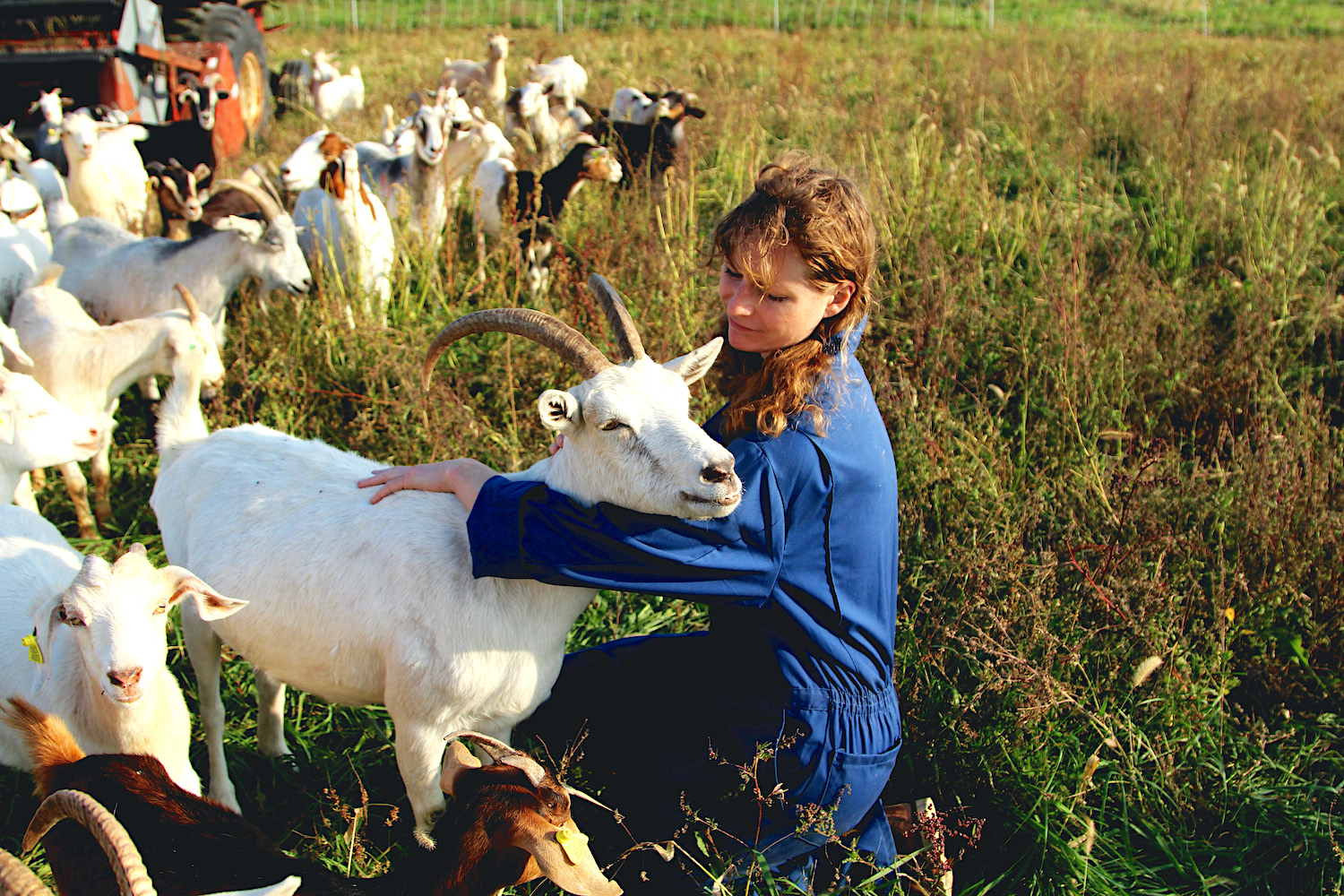 Well, challenges have been lack of working capital during the last many years (organic farmers are often left out of rural bank lending, thought of as anomalies and outsiders), and even more recently during the Pandemic getting red meat processing dates has been very difficult. Not having ample access to meat processing availability means huge economic problems for a farm like ours, whose livelihood is based on being able to get humane, local slaughter of our animals for meat, but the situation seems to be letting up finally after many months of short availability due to pandemic-related slaughter delays at our small, local meat processor.
What are your views on extreme confinement and gestation crates for pigs?
One of the important reasons we farm is that we abhor the conditions animals are put through in conventional feedlots and large scale poultry operations including how disrespectfully their lives are ended within large scale slaughter. Our farm offers a holistic, respectful alternative.
Would you support a bill to end extreme confinement? Should retailers and restaurants stop using suppliers who use them?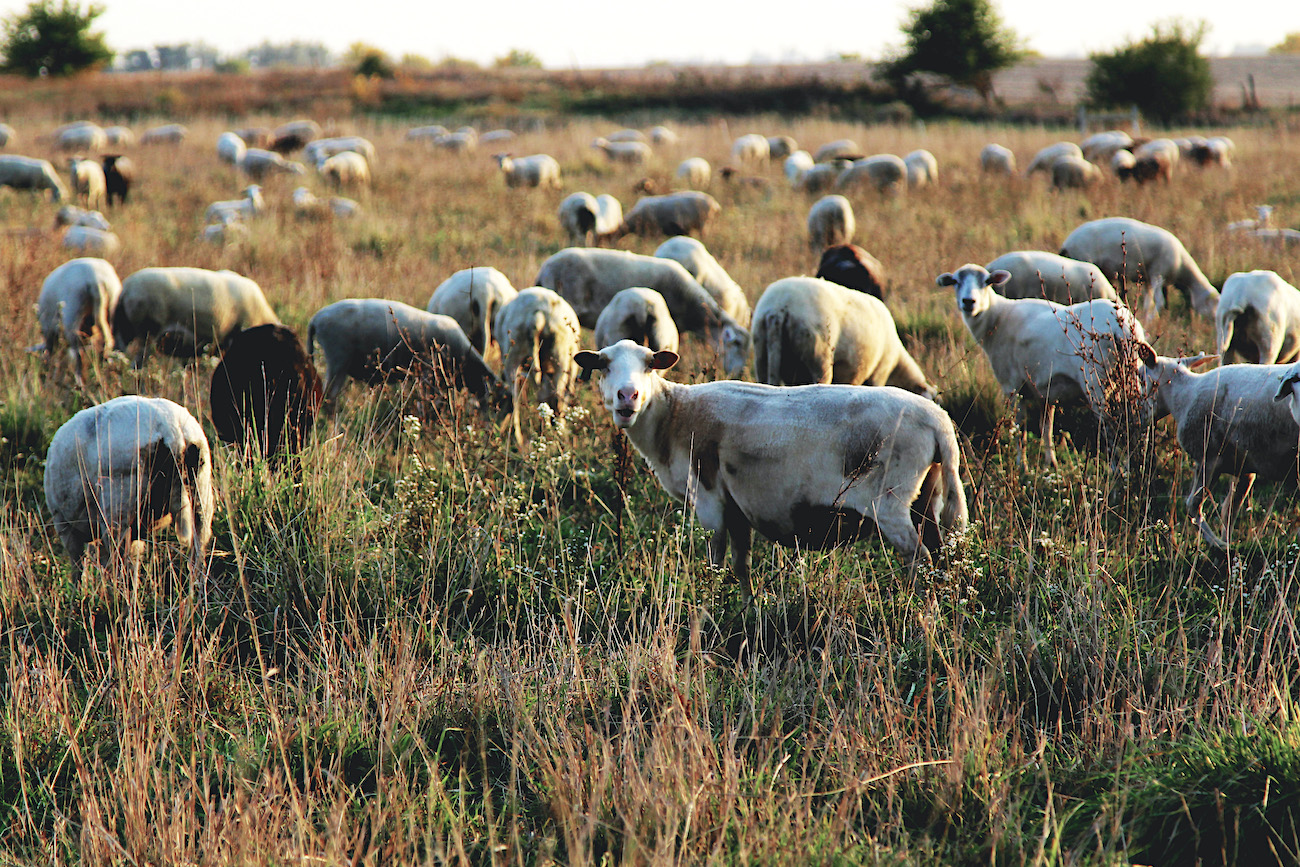 Absolutely. We support the prevention of extreme confinement of animals, and we agree that retailers and restaurants should stop using those products.
What can consumers do to help improve the lives of all our farm animals?
I'd like to quote a farmers' market director we've worked with in the past on this issue:
"Mint Creek Farm's CSA initiative will result in substantially more people understanding that they can directly influence biodiversity, experience a deepened sense of social responsibility, steward local agricultural land, keep food dollars in the local community, contribute to the development and maintenance of regional food systems all while providing farmers for a fair return for their labor….and all it takes is a CSA membership!" — Sheree Morato, Glenwood Sunday Market
How does Mint Creek Farm market and sell your products? How can people shop with you/find you? Can they visit the farm?
Our meat and eggs are available at your local farmers' market, as well as select grocery stores and co-ops in the Chicago area. We also offer a Meat CSA program for customers in the Chicago-area, and we ship our products anywhere within the United States.
How to Buy from Mint Creek Farm
Mint Creek Farm's Community Supported Agriculture (CSA):
2021 Winter Pick-Up/Delivery Locations in Chicago:
Home Delivery (*Every Wednesday in Chicago, Oak Park, and Evanston)
Logan Square Indoor Farmers' Market (*Starts Dec 13th and continues weekly at 3029 and 3031 N Rockwell, Chicago, from 9am-3pm on Sundays through March 28th)
East Garfield/Humboldt Park (*Weekly curbside pickup on Wednesdays outside our distribution hub at 600 N Albany, Chicago from 1:30-3pm, year-round)
Woodlawn (*Outside parked by Experimental Station at 6100 S Blackstone, Chicago, from 10:30am-11:30am on 2nd Saturday of each month)
North Center (*Outside parked by Blue Sky Bakery, 3720 N Lincoln Ave, Chicago from 10:30am-11:30am on 3rd Saturday of each month)
Evanston (*Outside parked on street near 1425 Sherman Ave, Evanston from 8:30am-9:30am on 3rd Saturday of each month)
All above photos courtesy of Carly Feldmeier/Mint Creek Farm
The Illinois Guide to 
FACTORY-

FREE

 MEAT, DAIRY, & EGGS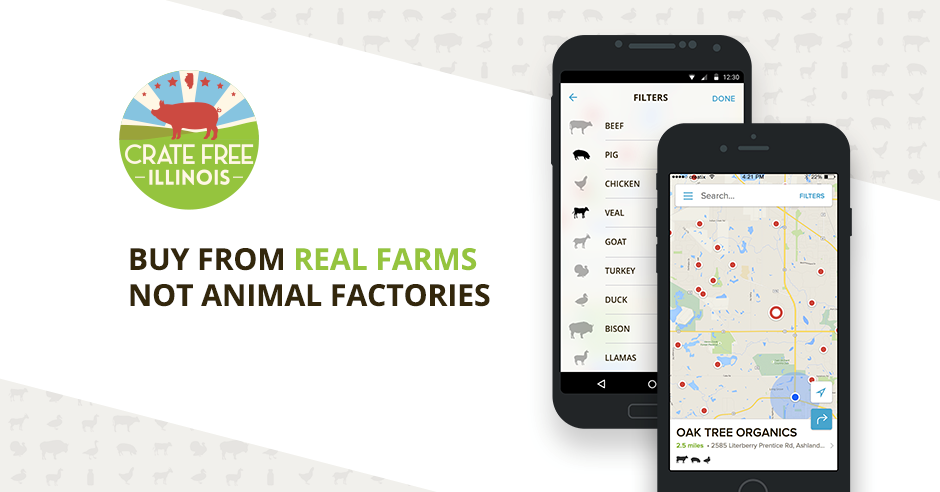 As always, to find a local farm farm near you, please
download our app, The Illinois Guide to Factory-Free Meat, Dairy, and Eggs.
Here you can buy direct from local, humane farms, not animal factories. Use the app to search for local farms, farmers markets, and restaurants that source humanely raised meat, dairy, and eggs.